It's been waaay too long since one of these...
So, this weekend the
Storytellers Blog Hop
returns, with a vengeance. Well maybe not a vengeance, but a pretty strong return.
New to the blog?? Then you gotta click on the button above and see what it's all about. And make sure to join in this weekend! The blog hop runs from Friday to Sunday.
___________________________________________________
What the heck is going on with my GFC list???
Can any of ya'll see it?
It has been annoyingly absent the last couple of days. It should be at the top left of the screen under "The Best People on the Internet", 'cause you are ;)
Any suggestions or solutions?? I've tried different browsers. I've tried removing some of the extras on the page, but still no luck. Blech.
And speaking of problems, has the 'not able to comment' problem been fixed yet? Why is blogger messing with me?!
Moving on, with or without, blogger. Ok, with you, because I really don't want to switch to any other host. So let's just agree to get along, K?
___________________________________________________
Finland, why have you been holding out on these bad boys??
Saw these in a window front while walking around town.
A)
How do I get one?
B)
I don't care if I have to sign up for a 20 year contract, I want to relive the Zack Morris days.
C)
People will be so impressed when I pull one of these 2 pound bad boys out of my purse. It could even double as a dumb bell and I can jack up the guns.
No internet connection? No problem. No texting? I don't care. Don't lie, you want one too.
___________________________________________________
Last but not least for this random day. Just wanted to give a little shout out to a new blog that is trying to make a start out in bloggyland. It is called
The Little Blog of Blogs
, and the author is trying to build a blog data base. If you want, jump over and give her a visit. What's the worst that could happen? Blog exposure.
Oh darn, no, we don't want that ;)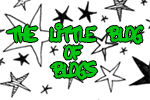 Have a good Wednesday, Hump Day,
Keskiviikko...whatever you want to call it, make it count!