Some random things worth sharing, 'cause I am running out of things to write about while I am here. Need to head over so I get some fresh Finnish material for ya'll!
- Got a hair cut last week, and I (gasp) was forced to use REAL shampoo. Kept reading online that once people used real poo again, they didn't feel like going back. But good news, I felt the opposite. I am starting to like my hair way better not washed. It has more body and not so limp looking! Update to the routine, might start sparingly using a sulfate free shampoo and barely conditioning just the ends.
- On the no-poo note, check out this $40 rip off! That is a 4-0, people.
- Thanks so much for all the app suggestions last week!! They really did help. I finally feel that I am getting the hang of the iPad...even if it does
auto-correct my name to "Lindsey Savory"
. Have no idea why.
- Why the heck has no one shook me before and told me to absolutely, positively use
Google Reader?
!? Told you, I'm usually behind on technology. But I love it now!
- Speaking of iPad, we have it all set up to play the slingbox on our TV in Finland. Woohoo for American TV, American commercials (yes, I do end up missing those) and good internet.
- Found out that the local bar in Finland where all the guys have been, ah-hem, quietly chit chatting their nights away (any of ya'll who know hockey players knows that doesn't quite sound right) is a karaoke bar. Don't mind if I do!!
That's me, far left, sweating and karaoke-ing back in college!
- Had a great weekend with friends and family saying good bye to Texas. And trying to convince everyone that it won't be THAT cold there. These Texans just won't hear it. Anything lower than 65 and they are headed for their jackets and mittens. Wait, don't have those either.
- Haven't been sleeping great lately. Not tired, but just lay awake at night for a long time. Can usually just hit the pillow and I am out. Maybe I am pre-adjusting to the new 8 hour time difference. Maybe not.
- Other than packing up my two suitcases, I am pretty much ready to go! My favorite part of traveling: handing my 49.9 pound bags over to the lady at the check in counter and feeling 'free' to fly!!
Speaking of travel, the wondering and wonderful Meri over at
Meri-Goes-Round
, is having a fun link up for Mondays. It is called "Make My List Monday". Too cute.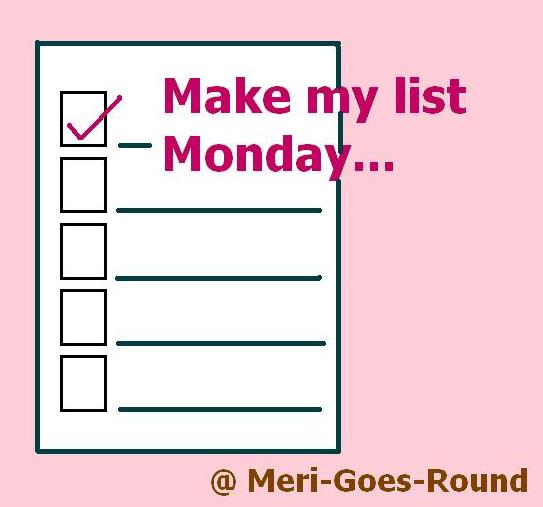 I don't know if my list really counts, but I will post it anyways.
I decided that I would give ya'll my Flying To Do List. Little essential travel tips that I have picked up over the last couple of years of long distance traveling. Here goes!
1) Make sure to pick out a comfy, yet nice, travel outfit. Boys, this even goes for you. I can't stand all the sloppy outfits in the airport. Guess I am old fashioned, but there can be comfortable and nice looking clothes. And NO, IN NO WAY, SHAPE, OR FORM, tights are not pants on their own. Wear a shirt that covers your nekkid bum. Thanks.
2) Invest in one of these bad boys. Just do it, you will love it for on the plane, car and even just watching TV on the couch. See, the infomercial says it all!


3) While you are at it, pick up a blow up neck pillow and eye cover. Dollar stores are great for these.
4) When packing for a big trip or move, lay out everything before you shove it in the suitcase. It will visually make you see how much shiznit you really have. Now cut it the wardrobe in half, you'll be thankful you did.
5)
Always reserve window. Who cares if you have to pee and are worried about waking the guy next to you. Sleep on a transatlantic flight is invaluable. Just ask the guy with the aisle whose head keeps bobbing up and down.
6)
Along with anything else you need in your carry on to keep you entertained throughout the flight, bring along a longish pair of tight socks. You can kick off your shoes, and keep your feet warm!
7) Lay off the alcohol, flying dehydrates you as it is. Drink lots of water, and if you take a sleeping aid, go easy. Nothing is worse than feeling more drowsy that you have to when getting off the plane.
8)
Bring along a toothbrush, toothpaste and wet wipes in your carry on. You can freshen up when you land with a quick brush (don't recommend on the flight, blech) and you can take a hooker bath with the wet wipes. Yep, a hooker bath. Or maybe just wipe your greasy, airplane face down.