First off, I can't tell ya'll how touched I am by all the birthday comments yesterday. And I know it was alllll just to win a little ol' prize.

Seriously, ya'll took the time and effort to write me some of the sweetest birthday messages I could have ever imagined. Thanks so much for being great bloggyland friends. I feel truly blessed!
I so would have done this yesterday if I had thought of it! (source)
I had a wonderful day yesterday. Here in Edmonton, where the weather has been less than impressive, it was finally sunny and warm! I got a very delicious ice cream cake, a super nice sushi dinner, and I have to say that the hubs (with the help of my awesome mother-in-law) did great on my presents. Spoiled much?!
:)
So, I am not sure who won the giveaway from yesterday just yet. Since it was through FTLOB, I believe it will be announced through
their twitter account
sometime today. As soon as I know, you'll know!
But onto another
'The More You Know Monday'!
This time, a birthday edition.
Has anyone ever heard of the
'Birthday Paradox'
?
It is a 'phenomenon' that predicts that out 20-30 people it is very likely for two individuals in the group to share same birthday.
May come as a surprise to a lot of people. While most would assume that it would take many more people to find a common birthday, the probability of the shared birthday begins to climb at much lower numbers.
Now I won't get too into the mathematics of the problem, but if you are curious and a super smarty pants, you can
check it out here
.
Basically, if you ask someone randomly when his/her birthday is, the chance of the two of you having the same birthday is around .27%. Not great odds.
However, if you put 20 people in the room, it changes the fact that now each of the 20 people is asking 19 of them about their birthday. While each person has about a 5% chance of sharing a birthday with one person, they are asking 19 times. Hence increasing the odds of finding their own birthday out there.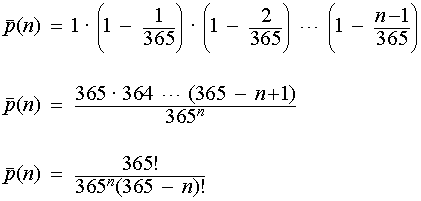 Ahhhhh, head exploding! (source)
Confused??? Sorry, don't be!
Why don't we just try this baby out ourselves??
I figured, I get around 30 comments per post (if I leave it up for 2 days). Just about the number I think it will take to find two matching birthdays
Here is what you do,
leave your birthday
(no year, I don't want any internet stalkers out there)
and see how many it takes for us to get two of the same.
I'll even start mine off, my birthday is (obviously) on 7/17.

When is your birthday??
Think we will come up with two same birth dates
within 30 comments
?!?!
Come on, play along! :) You never know, maybe you will find your birthday twin!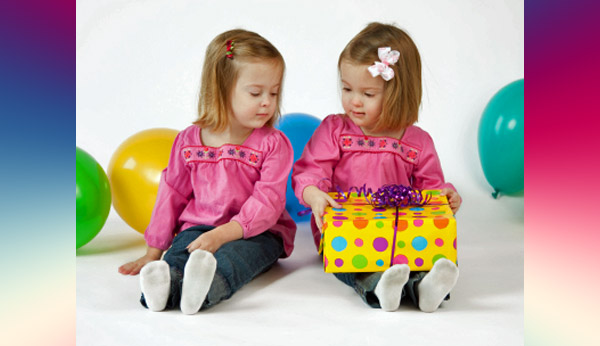 Seeeee, they already did! :) (source)